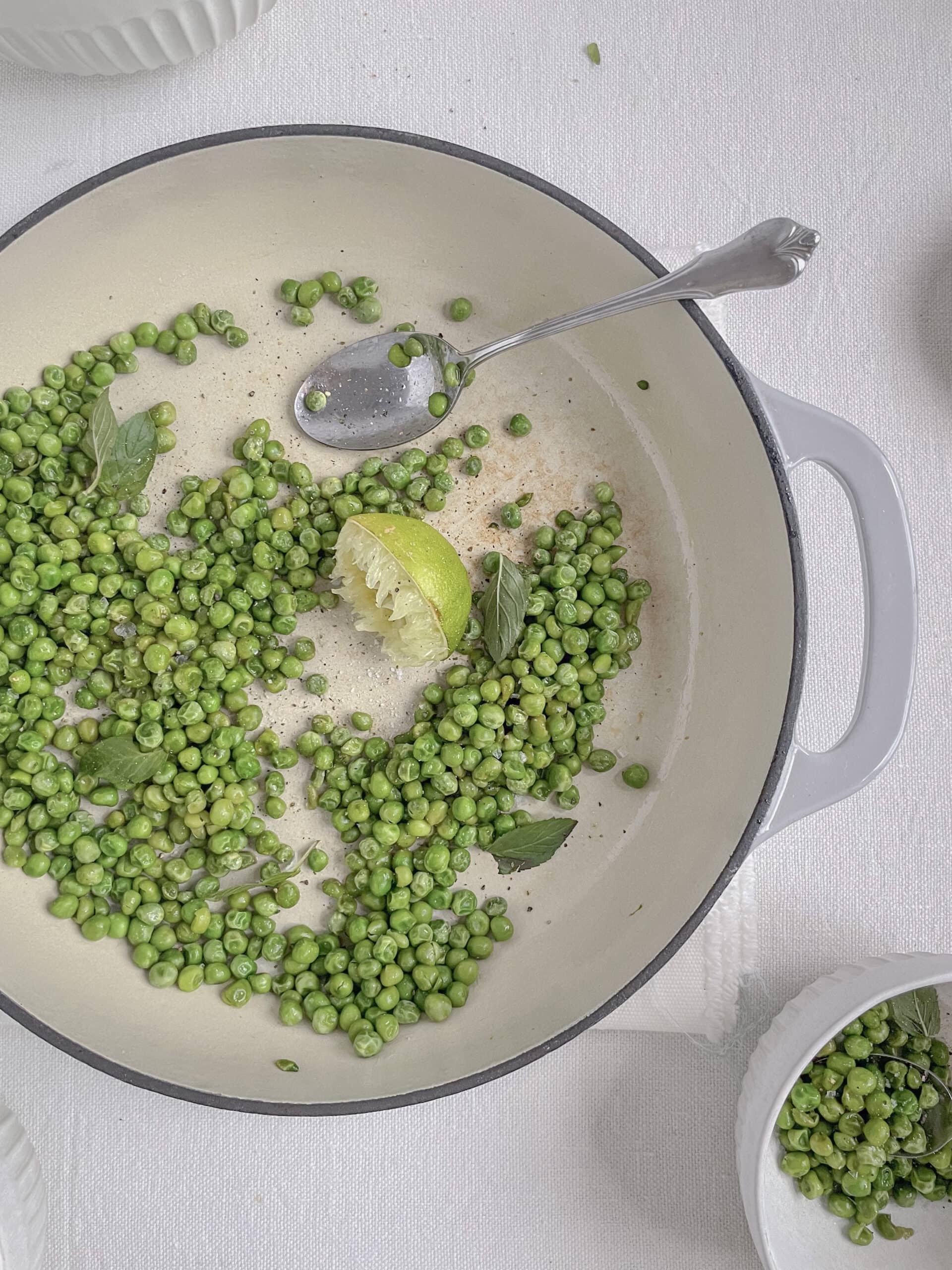 Sautéed Peas with Lime and Fresh Mint
I wasn't the biggest fan of pees growing up in the '80's. I'm not sure if anyone was.
All I remember about peas themselves is a small skillet on the front burner of my Grandmother Isabel's stovetop. They were muted green and suction cupped to perfectly cut carrots that resembled pairs of small dice.
Looking back, I realize these two veggies were dumped from a bag of frozen peas and carrots and cooked on the stovetop until all that remained was the smell of starch that lingered throughout the kitchen for hours.
Perhaps your memories of peas are quite similar. I wouldn't doubt it.
While I realize it might be tricky to change your mind about peas, I'm going to try. Mostly because I changed my mind about peas after making this recipe.
I hope it does the same for you.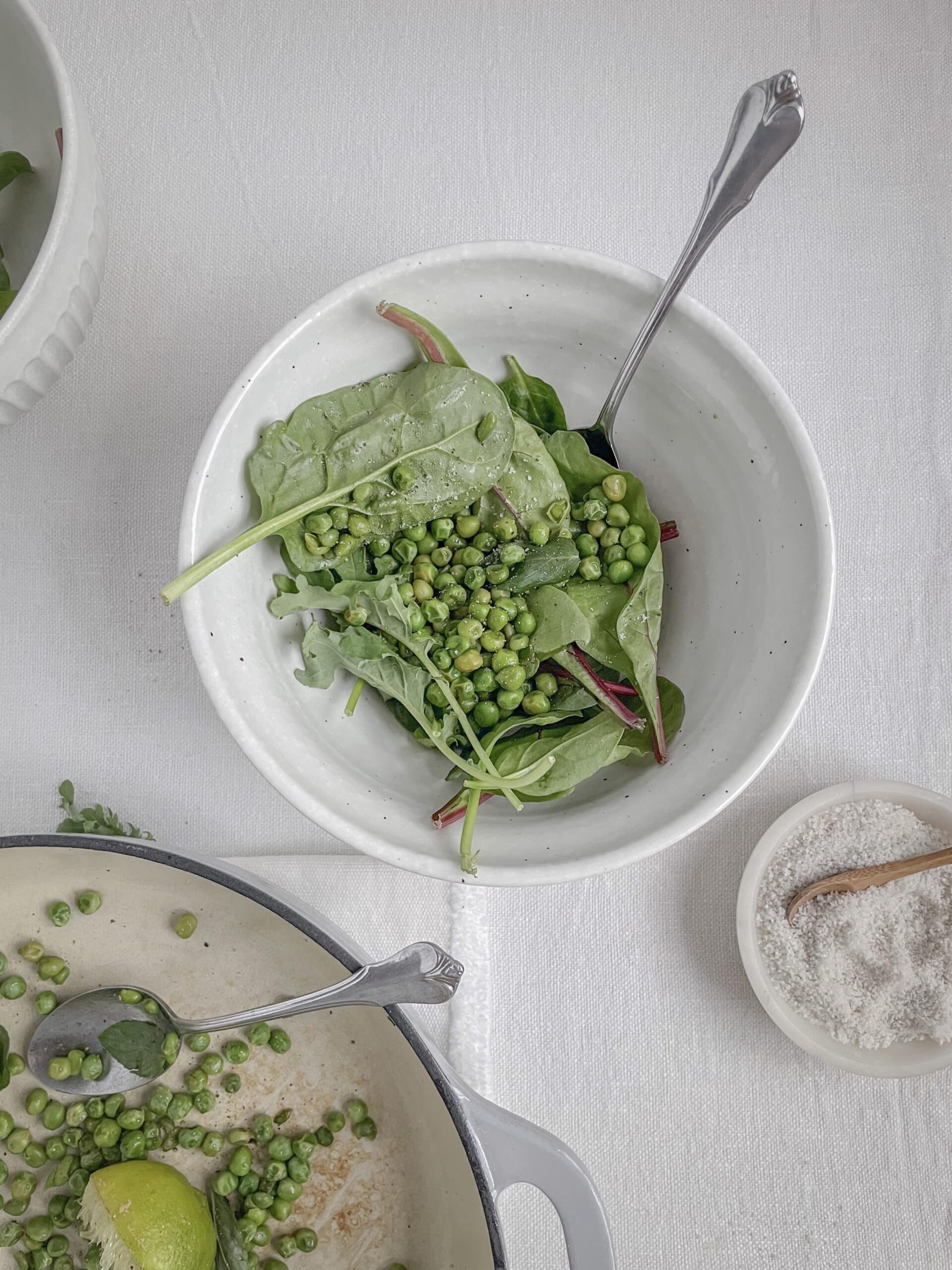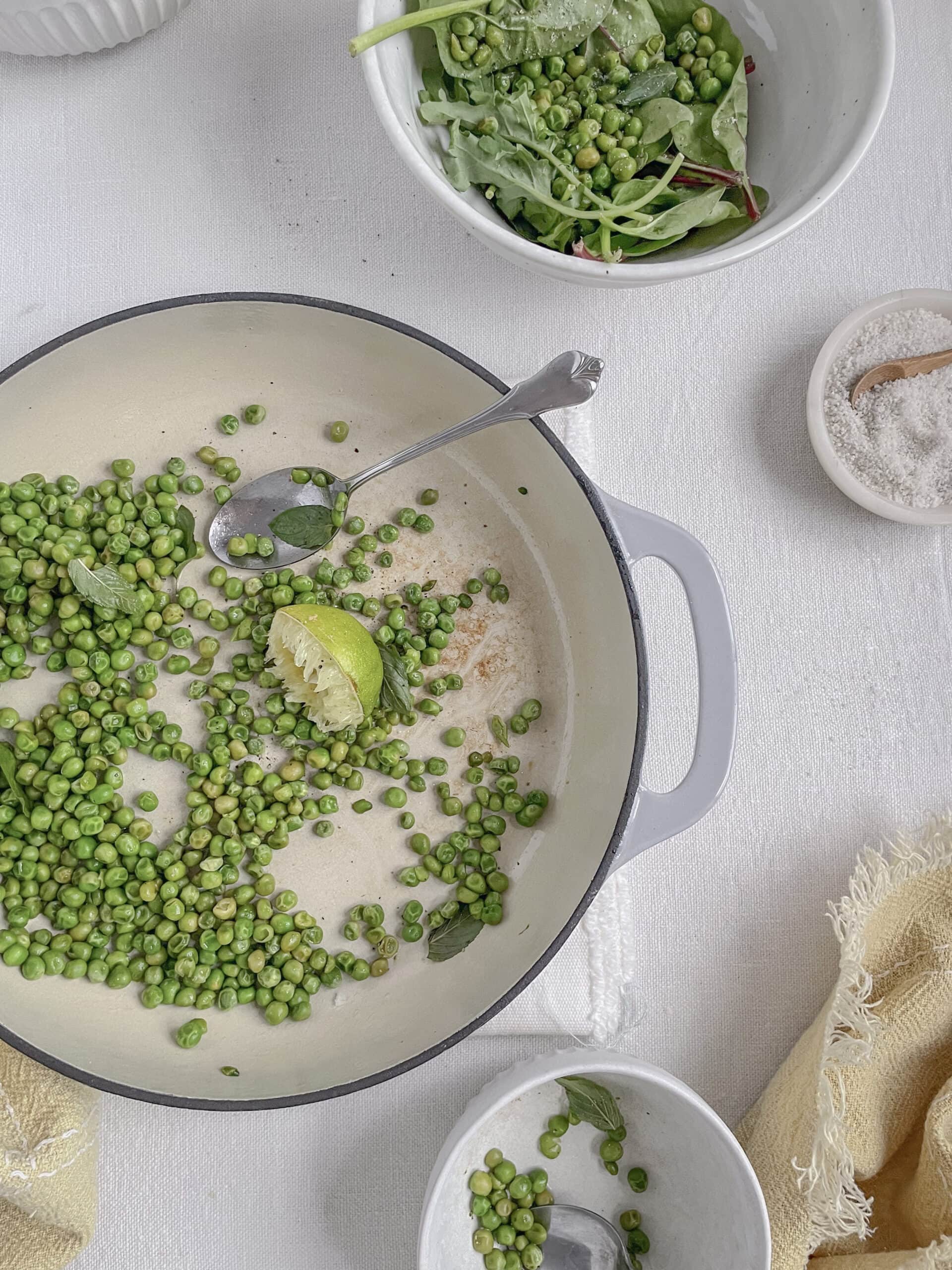 There's really not much to this recipe aside from some olive oil, frozen peas, fresh mint and sea salt. O, and lime juice, that's what really seals it all together nicely. You're welcome to add black pepper, if desired, but it's not required.
While I created this dish on a late Spring day, it's become a staple for me well through the autumn and winter months, as well. Mostly because it's simple and really brightens up my palate (and my mood) on gray days.
The fresh mint and lime make the dish as I'm sure you've realized by now so please don't skimp on either. They're needed for that pop of flavor that'll make you come back to this recipe each season, just like I do.
Enjoy.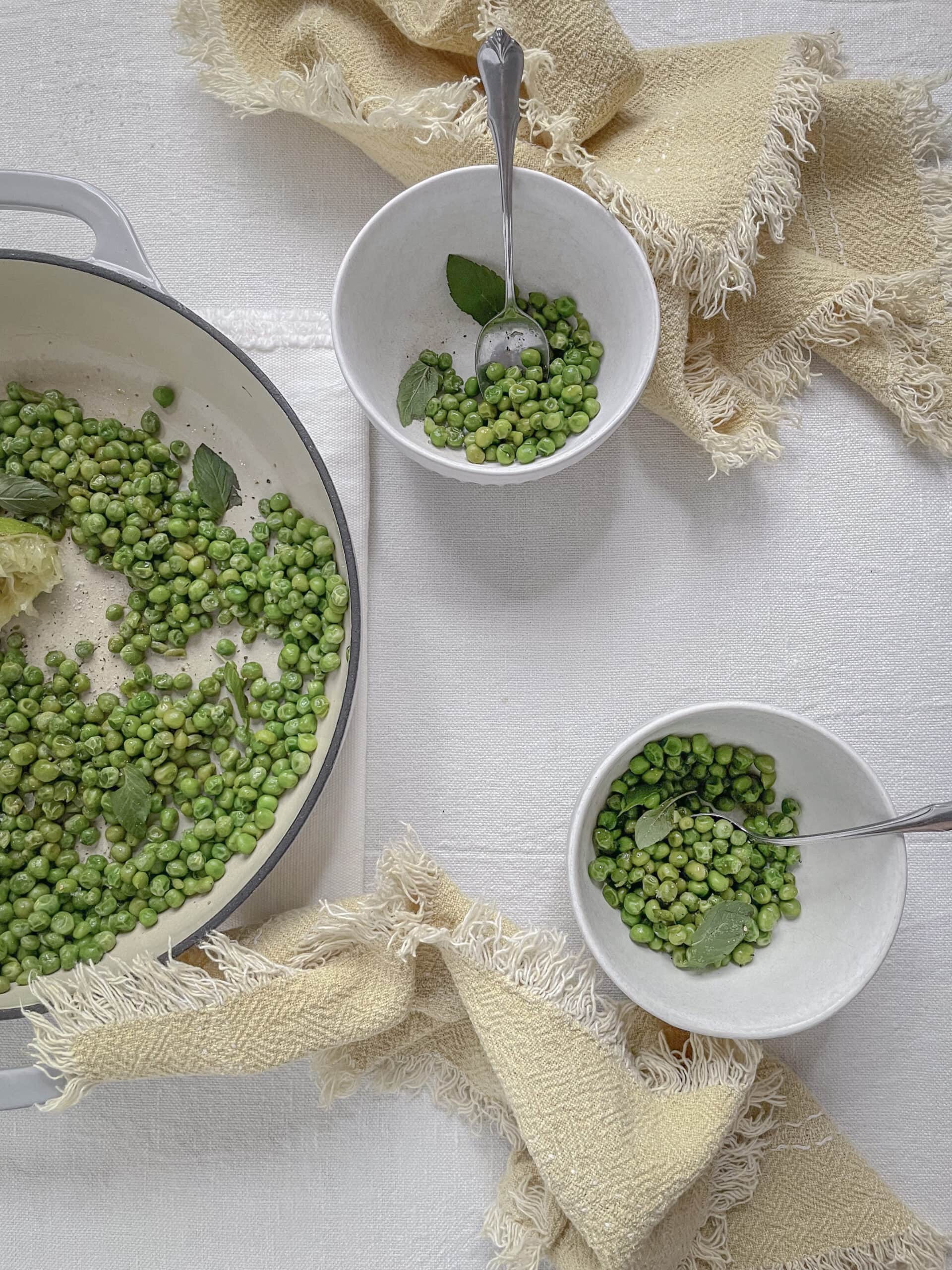 Click the Play button below to hear me share a few helpful tips and walk you through the simple steps of making this recipe. Maybe, like me, you've had times when you've struggle to read through a recipe and follow the steps. All kinds of life circumstances–grief, trauma, stress—can tax our cognitive processing abilities, which is why I've created these audio clips to further support you now that I'm in this more healed place.
Sautéed Peas with Lime and Fresh Mint
Warm peas, glistening with olive oil and lime juice, are served with roughly torn fresh mint leaves making an exceptional side dish anytime of the year.
Ingredients
2

teaspoons

extra-virgin olive oil

1

pound

frozen peas

rinsed

sea salt

to taste

freshly ground black pepper

optional

1/2

lime

juiced

fresh mint

for serving
METHOD
Heat a large skillet over high heat on the stovetop until it's hot. Lower the heat to medium and add the olive oil, peas and sea salt. Note: the peas should be wet. Saute for 2 minutes or until the peas are warm. Remove from the heat. Drizzle in the lime juice. Scatter the fresh mint leaves atop the peas and gently toss to combine. Add black pepper, if desired. Season to taste.

Portion into serving bowls. Serve immediately.

Store leftovers in a sealed container in the refrigerator for up to 5 days.
Print Recipe
AmieValpone.com participates in various affiliate marketing programs, which means we may get paid commissions on editorially chosen products purchased through our links to retailer sites.