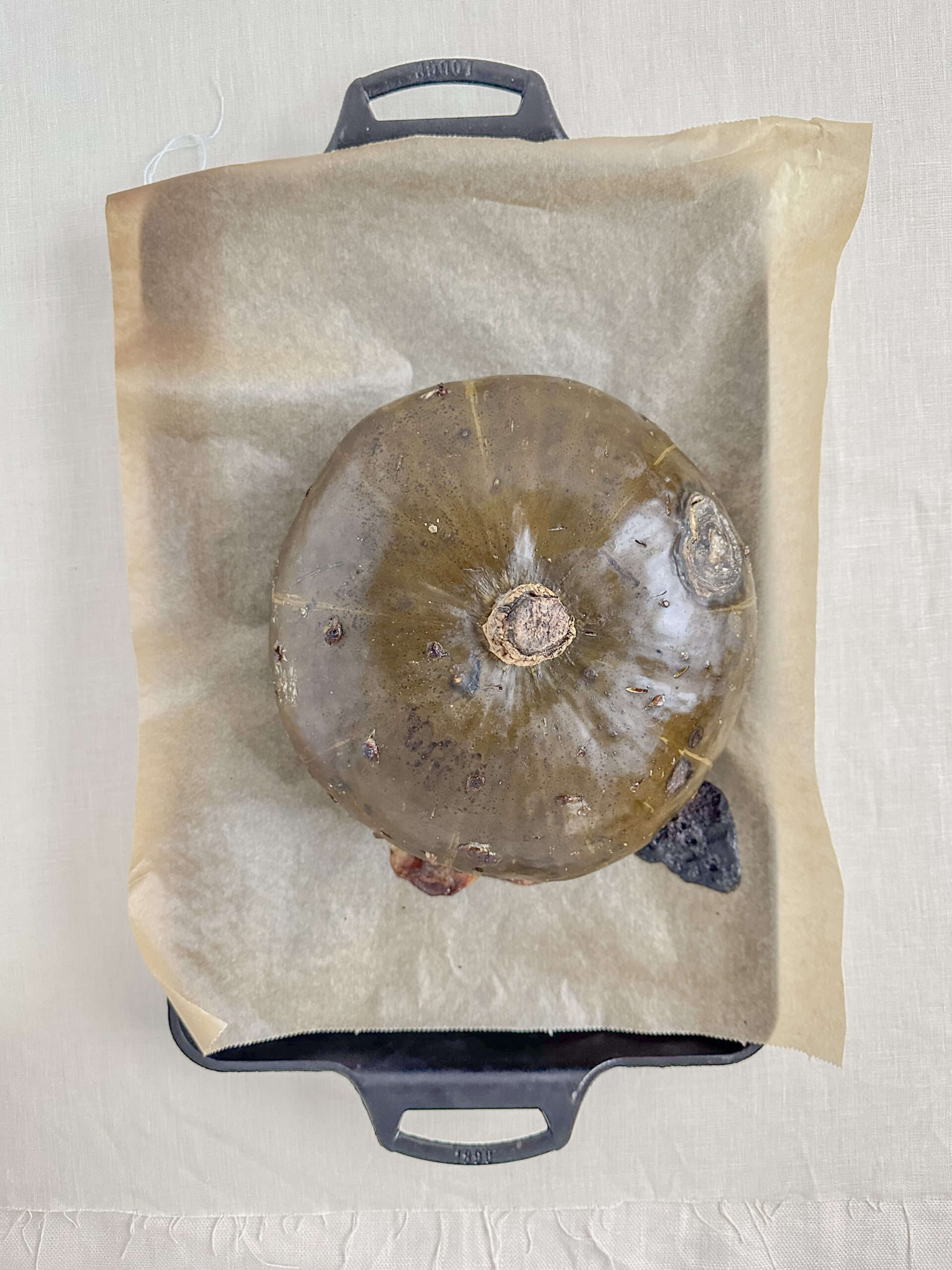 Whole Roasted Kabocha Squash
I like simple. It's my thing. So, when it comes to stocking my fridge for the week ahead, I like to create simple recipes that yield lots of big flavor.
This kabocha squash recipe does just that. Plus, there is no fuss, zero prep time and lots of deep, hearty flavor.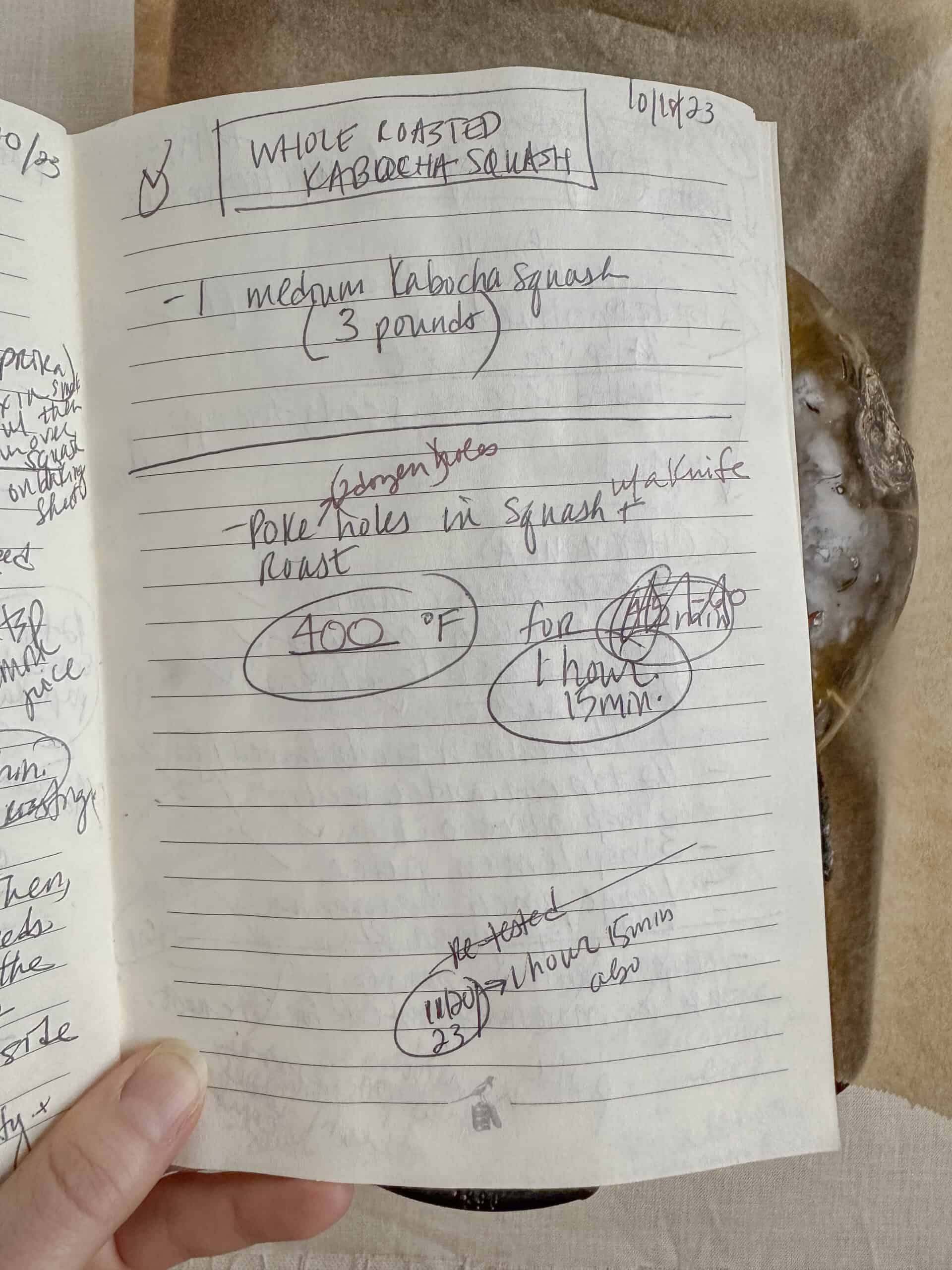 Let's talk about a few of my favorite winter squash for a minute.
There's butternut.
(and) Kabocha.
And while roasting each of these varieties of squash can be a cinch, there's nothing easier than plopping a big ol' squash onto a baking sheet and letting the oven do all the work.
That's all we're doing here. Literally.
While the other varieties of squash listed above tend to be more moist, kabocha tends to run a bit dry. But, don't worry. Not too dry. I'm simply setting your expectations so you're not thinking kabocha is going to look like the flesh of a butternut. Because it's not.
That said, kabocha has become my favorite squash in the last few years. Mostly because of it's deep flavor and color reminiscent of a blend of copper and apricot.
This isn't a recipe to serve when you're expecting company, unless you want everyone to dive in with a spoon. This is a recipe you want to store in the fridge for fuel throughout the week.
Use this kabocha squash recipe to add some oomph to smoothies and soups, spoon onto salads or mix into gluten-free whole grains like quinoa and brown rice. I like to slice the squash into bite-sized pieces (about 1-inch cubes) and pop them in my mouth for a mid-day snack with a drizzle of olive oil and a pinch of sea salt. These little cubes are also exceptional served with a drizzle of almond butter for breakfast.
Enjoy.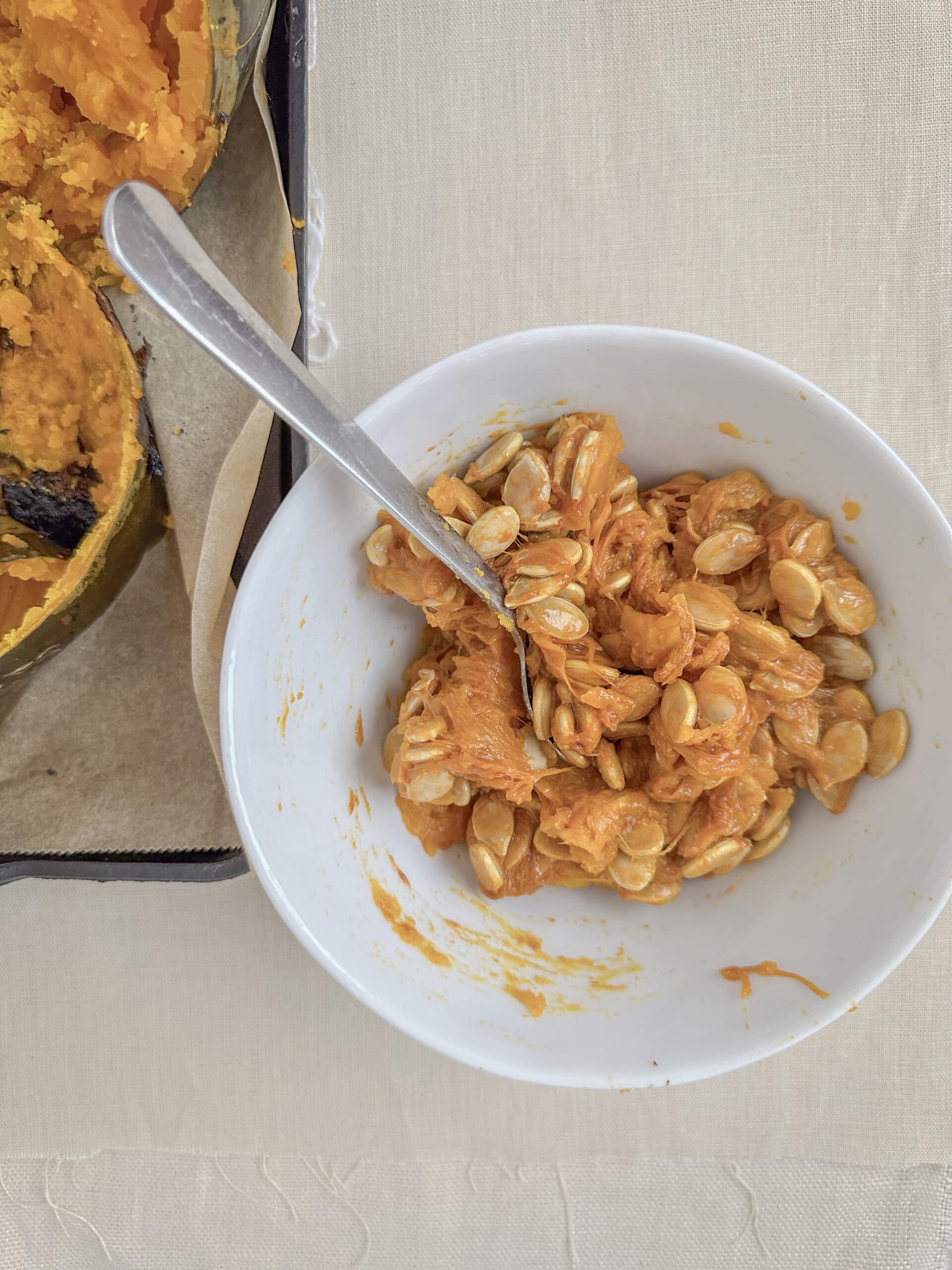 Whole Roasted Kabocha Squash
There is much magic to be found in roasting kabocha squash whole. That is, no slicing, no oiling, no salting, no nothing. Just the whole squash on a baking sheet in the oven. It doesn't get much easier than this.
Ingredients
1

large

kabocha squash

(3 pounds)
METHOD
Preheat the oven to 400 degrees F. Prepare a large rimmed baking sheet with parchment paper.

Place the squash on the prepared baking sheet. Use a sharp knife to pierce about 2-dozen small holes in the squash covering the entire surface. Transfer the squash to the oven and roast for 1 hour and 15 minutes or until the squash is tender.

Note: You'll be able to determine whether the squash is tender by removing it from the oven and gently pressing your finger into the thick skin. If it sinks in, it's ready. If the flesh (behind the thick skin) doesn't sink in, it will need more time.

Remove the squash from the oven. Set aside to cool for 5 minutes. Use a sharp knife to slice the squash in half. Discard the seeds. Scoop the flesh out of the thick skin and onto a cutting board to slice into small 1-inch cubes or into a bowl to serve mashed.

Note: This squash tends to be on the drier side. It's not as moist as a butternut squash, which means you may be able to slice it easily into cubes or mash with the back of a spoon.

Store leftovers in a sealed container in the refrigerator for up to 5 days.
Print Recipe
AmieValpone.com participates in various affiliate marketing programs, which means we may get paid commissions on editorially chosen products purchased through our links to retailer sites.